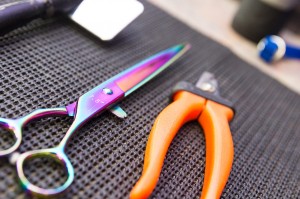 SERVICES
We offer a full range of grooming services that will make your pet look and feel its best. The following is a list of our dog grooming services along with our rates. These rates are guidelines only. If you have any questions or would like a custom quote, feel free to contact us.
BRUSH
BATH
DRY
SANITARY CLIP
CLIP BETWEEN FOOT PADS
NAILS CUT & FILED
CLIP OR SCISSOR BODY
EARS CLEANED

Sizing examples

Small Breeds

Shih Tzu
Maltese
Toy Poodle
Yorkie

Medium Breeds

Sheltie
American Eskimo
Border Collie
Australian Shepard

Large Breeds

German Shepard
Golden Retriever

Short-Haired Breeds

Small

Eg.: Pug, Dachshund

Medium

Eg.: Beagle, Boxer

Large

Eg.: Lab, Bulldog

X-Large

Eg.: Great Dane, Rottweiler

REGULAR CLIENT FULL GROOM

Small
$50+
Medium
$55+
Large
$65+
*Dogs groomed at Pet Parlour every 10 weeks or less.

FULL GROOM

New clients and those going longer than 10 weeks

Small
$55+
Medium
$65+
Large
$75+
Cats
$65+

SHORT HAIR BREEDS

Includes bath, nail clipping & ear cleaning

Small
$35+
Medium
$40+
Large
$45+
X-Large
$50+

A LA CARTE

Nail Trim & File
$18
Tooth Brushing
$3
De-Shed Treatment
 $10

Please note: All prices are guidelines and will vary depending on the actual size of your dog, the condition of your dog's coat, as well as their behavior. Prices do not include WST.

PRICING GUIDELINES

The low end of the price range covers well-mannered pets that are groomed regularly and have coats in good condition. The price increases accordingly for for pets with very thick or matted coats and/or dogs that require special handling due to age, temperament or excessive "fidgetiness."

CONSULTATIONS

We will gladly provide a free, in-person consultation prior to scheduling a grooming appointment if you would like a more specific idea of what exactly your pet will need and an approximate cost.

Product usage will be determined by your groomer based on your pet's needs. If you have any questions or requests please let us know.

All grooming services include a complimentary bandana or hair bows and a spritz of pet cologne.

We will do a basic, external anal expression at your request. We do not do anal gland expressions without the request from the owner. If your pet is showing signs of irritation or discomfort we will most likely refer you to your vet for treatment.

BATH ONLY

This includes a bath with premium shampoo and a fluff dry.

BATH AND TIDY

This includes a bath with premium shampoo and conditioner (if necessary) as well as a fluff dry. Ear hair will be plucked and the ears cleaned with a natural, alcohol-free ear cleaner. Nails with be trimmed and buffed to reduce splitting or breaking. Paw pads and sanitary will be clipped if needed. This does not include any trimming.

Please Note: The above options are for short-haired pets only. These services are not available for a pet whose coat requires brushing-out before and after a bath and is not an option for a matted dog.

FULL GROOM

The Full Groom includes all the services listed under Bath and Tidy as well a full haircut and style with a hand-scissor finish. For thick-coated dogs that do not get a haircut we use various brush-out tools before and after the bath depending on your dog's exact coat type and condition. Price will be commensurate with the amount of time required to fulfill your styling request.

PUPPY GROOMS

(Under 6 months)

We recommend puppies visit the salon at 8-12 weeks of age for the first time. Grooming, just like any other training, is a learned behavior. Dogs we have worked with since puppy-hood rarely have any anxiety or behavioral issues about the process which makes it an easy and enjoyable experience for both dog and groomer. Our puppy groom consists of a bath and fluff dry (permitting), nail trim and a "face, feet and fanny" tidy. Price ranges from $30-$45 depending on the breed.

CAT GROOMING

Cats are special creatures that need a groomer who understands their specific needs and behavior. All of our groomers have extensive experience handling clients of the feline persuasion. Whether you are looking for a stunning Lion Cut or a Bath and Comb, we can accommodate. We have special accessories specifically for our cat clients such as Oster Lucky No. 9 cat blades which are designed to cut through the feline coat easier and safer than traditional blades.

Our Full Cat Groom includes either a brush-out or clip, nail trim and ear cleaning. We will do a wet bath if your feline permits it. We pride ourselves in our ability to gauge an appropriate level of stress that naturally occurs with grooming. If your feline is exhibiting behavior that indicates to us we have surpassed his/her stress threshold, we will notify you that the groom is finished for the day. We will happily make a follow-up appointment for no charge to finish any portion of the groom we are unable to complete. Please understand because of the fragile nature of felines we do not allow early drop-off's and we request that you are able to pick-up immediately after completion.